Facebook Fan Page
Long-Term Business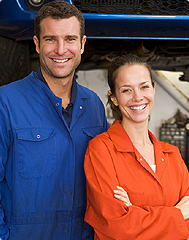 We understand the need for major repairs but with consistent maintenance and a concertive effort on upkeep for your vehicle overall in the long-term you spend a lot less.
Our long term services provide your car the best in care. With inexpesive oil changes, fluid checks, brake services, transmission services, and a host of others our West Palm Beach location has you covered. The top team our organization has is the reason we are a success in this field & continue to win awards in service, ability, and overall performance.
Management Team
Our upper management is one of the key reasons to our success we have a unified out look to oversee the three South Florida locations. With the unique director styles of our key staff we can bring the biggest benefit to you as our customer.