Our
Motto:
Bring your legal matter to us & watch our
legal experience help resolve the matter.
welcome to legal justice of Wellington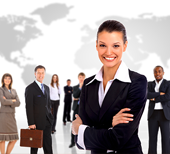 The High Law Firm, P.A.
"Thank you for your interest in our firm. The High Law Firm, P.A., is committed and take pride in working hard and striving to make all of our clients happy. We believe that there is no firm without our clients. . "
The hiring of a lawyer is an important decision that should not be made based solely on advertisements. Before you decide, ask us to send you free written information about our qualifications and experience. This web site is designed for general information only. The information presented at this site should not be construed to be formal legal advice or the formation of a lawyer/client relationship.
connect with Our Legal Team

Recent news
Our Services:
Auto Accidents
Personal Injury
Criminal Defense
Employment Law
Immigration
Contracts
Education law
Estate Planning